Explosion Proof Lamps and Torches
| | |
| --- | --- |
| | |
| Cap Lamps | Hand Lamps |
We are leading manufacturer of Explosion Proof
Cap Lamps, Head Lamps and Torches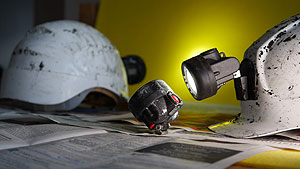 15 years on the market
Starting with the idea of developing a cap lamp for potentially explosive atmospheres that weighs less than 150 grams, we have been delivering innovative advances in this field for 15 years, delivering innovative products across different industries. According to our slogan, we do not develop and produce any standard flashlights, but give everything to understand the real problems of our users and to make your hard job a bit safer and easier.
We're a Global Player
Our products have already found their way to almost every country. With the help of a good dealer network and a professional sales team, we help customers all over the world. We are always looking for strategic partners and long-term dealer cooperation.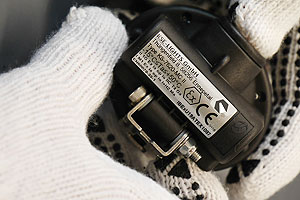 KSE
ATEX
Explosion protection is a sensitive issue – we often see ATEX products that are only of very limited use. Since our users are concerned about the safety and human life, we always try to sensitize our customers to deal with the explosion endangered zones and ambient temperatures.
In addition, we try to get the maximum out of every luminaire so that they can be used in as many potentially explosive zones as possible. In addition to the official ATEX certification code, all our luminaires are also marked in simplified form with approved "zone" and "temperature range". This makes it easier for our customers to find out where the product may be used.
ATEX ≠ ATEX
The high number of explosive and flammable substances makes it difficult for our customers to know which product may be used with which substance and in which zone. We are happy to help and advise you because the safety of your employees is very important to us!
ZONE

0/21

KNOW YOUR ZONE!

ATEX ≠ ATEX. Explosion-proof does not immediately mean that the product may be used everywhere. If the product is used in the wrong zone or together with the wrong flammable material, there is an immediate danger to the life of the employees. We follow the principle of developing our products for as many application scenarios as possible in order to simplify the selection for you.

You are not sure? Then contact us, because unexpected often happens!

TEMP

-15°/+50°

"ONLY" TEMPERATURE!

Even if a product is used in the correct zones, it is not necessarily safe. Most often, the permissible ambient temperatures are disregarded. If products are used in zones with gases that have a very low ignition temperature, an explosion is inevitable in the event of a fault. Our products are always tested in as wide a temperature range as possible in order to provide maximum safety for our customers!

Remember: Even small temperature excesses can lead to devastating accidents!